Shepherds Bush Cleaners is the best W12 cleaning company for you!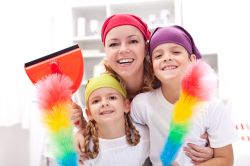 Trying to get all your domestic and office cleaning chores done can be quite a hard task to complete with your busy and hectic work schedule. If you find that your home or office is suffering because you simply can't find the time for a thorough and deep clean then why not hire a cleaning company to get the job done for you? At Shepherds Bush Cleaners we want to provide you with the most fantastic W12 cleaning service imaginable, so you can relax and focus on the more important things in life! If you're looking for an end of tenancy cleaner, someone to remove stains and dirt from your carpets and upholstery or if you're just looking for a reliable home or office cleaner you'll find one with our company. Call us now on 020 3743 9538 to find out more!
If you're moving house then your end of tenancy clean shouldn't be something you're worried about. With all the pressures and stresses that moving house brings, you shouldn't have to deal with trying to plan and complete your thorough end of tenancy clean! Luckily for you, our company specialise in end of tenancy cleaning, and we'll be able to restore your property to its former glory with our speedy, professional and unobtrusive clean. If you want to hire the best W12 cleaning service for your end of tenancy clean then call our company today on 020 3743 9538!
Attractive Cleaning Services in Shepherds Bush W12 Tailored to the Budget
Your carpets can quickly and easily become a breeding ground for bacteria, and when you think about how busy your home is it's really not surprising! Dirt, grime and even stains can sully your carpets and rugs over time, making them appear dull, old and dirty. If you've tried your best to get your carpets and rugs looking as good as new then you might want to try hiring our professional carpet cleaners! Our experienced staff will make quick work of your carpets, making sure they've never looked better! No matter how tough a stain you might have for us, there's nothing that our experts won't tackle.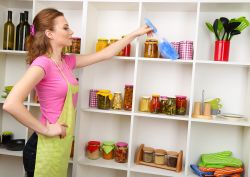 If you're a busy parent or if you find yourself working long hours then your house can become a cluttered and messy environment for you and your family without you even realising! Trying to make the time to properly clean your house can be a nightmare, which is where our unparalleled W11 house cleaning service can help you! Our trained staff will tackle all of your domestic cleaning jobs, from your kitchen to your bathroom, leaving your home sparklingly clean and wonderfully hygienic. There's no better Shepherd's Bush cleaning company for your home than ours!
Cleaning Services in Shepherds Bush W12 of the Highest Standards
It's important for you to hire a reliable, professional and efficient office cleaning company for your office. If you're unhappy with your current office cleaning team, or if you've only just moved your business to the Shepherd's Bush area, then you don't need to look any further than our company! Our staff can turn your office into the most professional work environment for you and your employees, without costing your company the earth!
Upholstery cleaning isn't the easiest thing in the world, which is why our specialist teams of cleaners are some of the most successful in the area. It doesn't matter what your upholstered furniture cleaning needs are, our professional staff will be able to provide for you and your family. We'll lift dirt, sanitise your upholstery and even remove stains, all for competitive and affordable prices!
Whether you're looking to hire one of our services on a regular basis or if you're just interested in our help as a one-off, there's no cleaning job that our company can't do for you. Shepherds Bush Cleaners is the most efficient, affordable and reliable W11 cleaning company for all of your cleaning needs, so contact us today on 020 3743 9538 to find out more!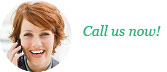 020 3743 9538