Testimonials
Thanks to ShepherdsBush-Cleaners for a dynamite service! Cleaning can be quite a mundane job...
My two dogs, Zoe and Jenny, love to cuddle with me in bed. As much as I love them, they both...
My parrot decided to fly around everywhere and rattle his cage, causing all his food and...
Getting your money's worth is just one way to describe the cleaning services of...
I had a chimney collapse which left soot all over my living room and kitchen. No matter how...
I needed good cleaners for our house to make sure that we didn't end up with long term...
I work with professional cleaners often, and in my experience it has been very tiring having...
Knowing full well that there was nothing that I could do to stop her, my wife had a big party...
I was dubious about hiring a professional oven cleaner. I hate cleaning my oven because it's...
I was in need of an urgent carpet clean service as I had spilt red wine of my new carpets. I...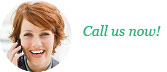 020 3743 9538