Our company has the best Shepherd's Bush end of tenancy cleaners W12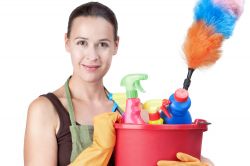 Nobody enjoys the moving house process, it's lengthy, it's expensive and it's seemingly never-ending. One of the jobs that most people hate doing the most when it comes to moving house is their end of tenancy clean. Trying to get your property into a suitable condition for your landlord whilst juggling packing up your home and planning your house move isn't an easy feat for anyone. If your Shepherd's Bush house move is stressing you and your family out and you're looking for a reliable, affordable and efficient W12 end of tenancy cleaning company then why not contact Shepherds Bush Cleaners? Our trained and experienced staff can quickly and easily restore your home into a condition that both you and your landlord will be impressed with – all without you having to lift a finger! If you think you or your family will benefit from hiring a W12 end of tenancy cleaner from our company then why not call us today on 020 3743 9538?
End of Tenancy Cleaning in Shepherds Bush Is the Best Deal
Leaving your property in a good condition is essential if you want to claim your deposit back, but finding the time to get your home looking as good as new isn't as easy as you might think. Are you going to be able to find the time to thoroughly clean your home from top to bottom before you leave for your next property? What about those hard-to-reach places, such as behind your refrigerator or washing machine? Will you be able to de-grease your oven, scrubs your walls and sanitise your bathroom as well as find the time to pack up your home? If you feel as though the pressure of your end of tenancy clean is getting a little too much for you, or if you'd like to make some extra time in your life, contact our company today on 020 3743 9538. Our staff can and will make quick work of your W11 end of tenancy clean. With a great history of experience and knowledge when it comes to end of tenancy cleaning, our cleaners can make sure that your property is left in the best condition possible, so that you won't have to worry about pleasing your landlord or having your deposit returned to you!
Shepherds Bush End of Tenancy Cleaning Tailored to the Budget
Our company isn't just one of the most professional, efficient and reliable cleaning companies in the Shepherd's Bush area, but it's also one of the most affordable. Everyone knows that moving house is an expensive time, but just because you're trying to cut down on your expenditure you don't have to compromise on the quality of your W11 end of tenancy cleaning company. Our company can offer you some fantastically affordable prices for a service that can't be beaten, so even if you're on a budget there's bound to be a way in which we can help you!
If your end of tenancy clean Shepherd's Bush is causing you stress and you're looking for the ideal solution to your problems you don't need to look any further than Shepherds Bush Cleaners. Hire professional end of tenancy cleaners for your house move so you can concentrate on the bigger things, and create some more time in your life. It doesn't matter what sort of a job you might have for us, there's nothing our trained staff can't handle, so call us today on 020 3743 9538 to find out more about what we can do to help you!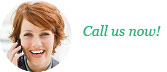 020 3743 9538