Customer reviews and satisfaction are extremly important to us
Thanks to ShepherdsBush-Cleaners for a dynamite service! Cleaning can be quite a mundane job (well for me anyway!) but they seemed to actually enjoy it, were friendly and remained in good spirits throughout the process. The quality of the cleaning was also fantastic and all in all it was a terrific experience.
My two dogs, Zoe and Jenny, love to cuddle with me in bed. As much as I love them, they both shed pet hair all over my flat, and it is just beyond me to clean the carpets, and it's impossible to reach nooks and corners. I came across Shepherds Bush Cleaners's carpet cleaning and house cleaning services in the classifieds, and I am really glad that I called them. They did an excellent job, were professional, and fast. I will surely use their service again.
My parrot decided to fly around everywhere and rattle his cage, causing all his food and drink to be spilt on the floor. I tried to clean up everything however to no avail. It was so annoying until my brother told me about Shepherds Bush Cleaners and I explained the situation to the cleaners. They were helpful and understood my situation. How amazing!
Getting your money's worth is just one way to describe the cleaning services of ShepherdsBush-Cleaners. I first commissioned your services when I noticed that my carpets were looking rather worse-for-wear and you swept in and saved the day. Using a professional carpet washer, your cleaners got straight down to business and after just one afternoon had managed to wash every single carpet throughout the house. I was presented with a final bill and no hidden costs. Marvellous!
I had a chimney collapse which left soot all over my living room and kitchen. No matter how hard I tried I just couldn't clean up the mess. I called ShepherdsBush-Cleaners for a quote as I had heard good reviews about them in the past. They are professional house cleaners who state that "no job's too small'. Maybe this would put them to the test I though. I was wrong and they actually did the whole job in one day and they left the place spotless.
I needed good cleaners for our house to make sure that we didn't end up with long term problems like mould in the showers. I hired this cleaning company because they had good reviews and I've not been disappointed. The cleaners I receive from ShepherdsBush-Cleaners are very hardworking and extremely efficient in the way that they work and they have left me with a very clean and tidy place every single week. They aren't afraid of the bigger jobs either and that's a relief for me because having some health difficulties makes it harder for me to get down on my hands and knees to clean.
I work with professional cleaners often, and in my experience it has been very tiring having to hire different agencies for different services. There's so much more planning and coordinating and paperwork, and not to mention, it always results in higher expenses. For the longest time I was on the lookout for a cleaning agency that offered a multitude of cleaning services. ShepherdsBush-Cleaners came highly recommended by a number of people and I couldn't be happier with the results and the convenience. They're your all-in-one solution to any cleaning woes you might have.
Knowing full well that there was nothing that I could do to stop her, my wife had a big party last weekend in our garden. Despite the party being outside, the house got pretty messy, and I wasn't about to clean up after her mess! We got ShepherdsBush-Cleaners round to ensure that everything was looking back to normal afterwards, and they did an amazing job! Even ensuring that the carpet stains were removed and everything! I was very pleased with how well they managed to return the house to its form glory, as well as how cheap it all was.
I was dubious about hiring a professional oven cleaner. I hate cleaning my oven because it's such a grimy and long job, but I didn't like the idea of having strangers in my home. I asked my friends for advice and one told me about ShepherdsBush-Cleaners. I decided to give them a call and speak to the staff before hiring them, and the person I spoke to was very friendly and put my worries to rest straight away. I hired their oven cleaning service and the results were simply shocking! My oven looks like a totally different oven and I love using it now! Definitely try this service, even if you've never used a cleaning company before!
I was in need of an urgent carpet clean service as I had spilt red wine of my new carpets. I wanted a trustworthy company as they were expensive carpets and delicate fabrics. My sister recommended ShepherdsBush-Cleaners as she had used their services and been very happy with them. I called and asked if it was possible to get a same day call out as I was concerned the stain was going to ruin my carpet. I needn't have worried, the team was out within a few hours and the spillage was treated and cleaned up in no time. Brilliant work.
I run a busy office where I employ 7 people. It can get quite grubby at times when we have an extra busy workload, fortunately though I've been using the services of ShepherdsBush-Cleaners for the last 2 years. They do all the cleaning from the staff room and ladies room to the computer keyboards. There is nothing that gets neglected as far as cleaning is concerned. They always work their times in with our schedule and they use the appropriate cleaning substances and appliances to suit the situation. I would suggest that anybody who is in need of a complete office cleaning package should contact these dedicated people.
Kimberly E. Mason
26/05/2014
I had never in my life used or even thought of hiring a cleaning company before until my friend suggested it to me when I told him that no matter how much I try to clean my carpets they never seem to come up very clean, anyway he said that he had used ShepherdsBush-Cleaners so I gave them a call. They have done a fantastic job, my carpets look like new almost, they smell incredibly fresh too and it's brightened up my lounge. I cannot believe that you can get results like that for that price, just amazing. Well worth every penny and I would recommend these guys to anyone.
I think that everyone should hire a professional cleaner from ShepherdsBush-Cleaners! The company is exceptionally good as listening to your needs, and my cleaner is lovely, professional and courteous. It also helps that she's fantastic at her job too! I've tried to find fault with this company as it all seemed too good to be true, but even my picture rails were dust-free after a clean from this company! I've also hired a carpet cleaner to get rid of some unsightly stains, and this was equally as impressive. I love having a house cleaner and I can't imagine ever using anyone else!
I converted my 7 bedroom home into a B and B. Unfortunately, with a family and kids to raise, I find myself struggling to keep up with all the cleaning. I decided to hire ShepherdsBush-Cleaners to clean the place from top till bottom. At first, I wasn't too sure they could do the job to the standard I was expecting but they delivered 110%. They cleaned each room and all the common areas including the hallway landing and the sitting room. The place was clean, fresh and was enjoyed by clients and myself alike. I have been hiring them ever since!
My only regret with ShepherdsBush-Cleaners is that I wish I'd hired them months ago! I'd never been fully convinced about professional house cleaners, but that was before I experienced just what this company can do when at a friend's house. She'd needed a professional cleaner, and just one visit to her immaculately-clean house convinced me to call the company. I'm so very glad that I did, because now my house looks exactly how I wanted it to, without me having to slave over the carpets! I love this service and won't go without it ever again! I'm a complete convert!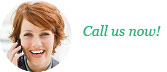 020 3743 9538