Hire our Shepherd's Bush house cleaners W12 for your home now!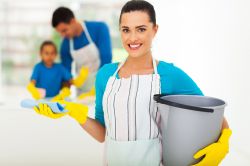 It's important to keep your home a clean, tidy and sanitary environment for you and your family. Living in a messy home isn't just going to create an unhappy living environment, but it could also lead to an increase in germs and bacteria, which could directly affect the health and well-being of your family. Sometimes it can be difficult to find the time, energy or motivation to get your Shepherd's Bush domestic cleaning jobs done, especially if you have a busy work week, or if you're looking after a large family. If you find yourself unwilling or unable to get your house looking spick and span then hiring a W12 domestic cleaning company might be the solution you're looking for! At Shepherds Bush Cleaners our efficient and professional house cleaners can restore your home to its former glory, without you having to lift a finger. If you're feeling the pressures of keeping your house clean, or if you're sick of coming home to a messy house, call our company today on 020 3743 9538 to find out what we can do to help you!
Top-quality House Cleaning in Shepherds Bush W12 Can Be Booked at Any Time
Your home needs to be a clean and safe environment not just for you, but for your family and even your friends as well. Keeping your home clean isn't always an easy thing to do though, which is where our company can help you. Whether you've been unable to lift those pesky stains from your furniture, or if your living room is too dusty, dirty and grimy for you to clean there are no jobs too big for our teams of experienced professionals! Our W12 house cleaning service is one of the best in the area, with our staff you'll be able to get the sparklingly clean house that you and your family desire, without the need for you to worry and without taking up any of your precious time! If you think our cleaning company could benefit you and your family then call us now on 020 3743 9538!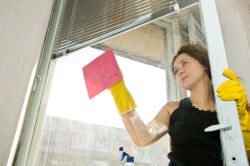 Our W11 house cleaning company is the most efficient and affordable in the Shepherd's Bush area. Even if you're on a budget you'll still be able to hire the best house cleaners for your home with our company. Our staff use the best cleaning techniques, the most effective cleaning products and the best possible equipment to make sure that your house is left looking as spotless as possible, while still being remarkably sanitary! At our company we believe that hiring fantastic W11 house cleaners shouldn't cost you the earth, which is why we work hard to bring you affordable and competitive prices that just can't be beaten!
First Time Offered House Cleaning Services in Shepherds Bush W12
It doesn't matter how big a job you might think you have for us, there's absolutely nothing that our professional and efficient house cleaners can't handle. If you're looking for the most thorough and efficient house cleaning service in the area, you need not look any further than Shepherds Bush Cleaners. With our fantastically affordable prices and our friendly and unobtrusive cleaning service, your home will be the envy of all your friends, and you'll have more time to concentrate on the more important things in life! A cleaner house can be yours today, just call us on 020 3743 9538 to find out more about some of our great offers, prices and services. You won't be disappointed!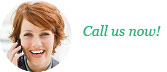 020 3743 9538