Get your carpets looking as good as new with our Shepherd's Bush carpet cleaning service W12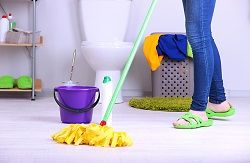 Cleaning your carpets is important to keep your home looking and smelling as fresh as it can. Your carpets and rugs see a lot of action in your house, which can lead to dirt, stains and even odours penetrating the fibres. If you want to get your carpets and rugs looking, smelling and feeling as good as new then contact our expert W12 carpet cleaning company today! Our staff are some of the most experienced in the Shepherd's Bush area when it comes to getting your carpets sparklingly clean. If you've reached the end of your tether with attempting to clean your carpets, call us today on 020 3743 9538!
The carpets and rugs in your home can easily become a breeding ground for bacteria. If you live with young children or toddlers then it's important you do everything possible to ensure that your carpets are as clean and sanitary as possible, so as to prevent the spread of germs in your household. Young children spend a lot of time on the floor, and if yours rugs and carpets aren't as clean as possible then you could be risking the health of your family. Luckily for you Shepherds Bush Cleaners can provide you with a thorough, efficient and deep W12 carpet cleaning service with which nothing else can compare! There's not a chance you'll be disappointed with our professional service, so call us today on 020 3743 9538 to find out more!
Stain-free Carpets Are no Longer a Problem, Call Our Shepherds Bush Carpet Cleaners
Have you tried everything possible to lift those tough stains from your carpets? Are your rugs looking dull, old and dirty? Are you worried about tarnishing, bleaching or even damaging your carpets and rugs by accidentally using the wrong cleaning product? It doesn't matter how tough a job you might have for us, there's nothing that our teams of expert W11 carpet cleaners can't handle! From red wine stains to dirt embedded deep in the fibres of your carpets – our staff can and will do everything possible to get the cleanest carpets in your home!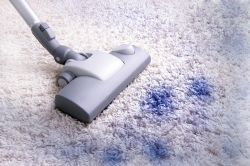 At our company we only hire the most experienced staff to ensure you're getting the best possible clean for your money. We use only the most efficient equipment and the most successful cleaning techniques to leave your carpets looking as good as new! Hiring our fantastic W11 carpet cleaning company isn't going to break the bank for you or your family either. We can offer you some amazingly affordable prices for a level of service that just can't be beaten! Hire our Shepherd's Bush carpet cleaning company for the most competitively priced carpet cleaners around!
Shepherds Bush Carpet Cleaning Can Be Cheap
It doesn't matter what you're looking for from your carpet cleaning company, our staff are here to provide for you. With a great history of knowledge and experience and armed with the best cleaning products available, our company can make quick work of your carpet cleaning jobs. Whether you're looking for a one-off carpet clean to spruce up your home, or if you think your carpets might need a more regular servicing, there's nothing we can't do for you and your family. So if you're looking for an affordable, efficient and reliable carpet cleaning service and you want the cleanest carpets in the Shepherd's Bush area then call Shepherds Bush Cleaners today on 020 3743 9538 to find out more about what we can do to help you!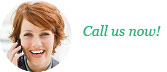 020 3743 9538